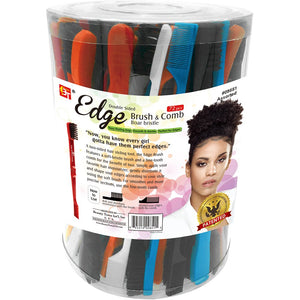 Dual sided edge brush and comb is perfect for every hair texture

Better than a toothbrush! Designed specifically for taming baby hairs on the hairline.

100% soft nylon bristles are secure and won't fall out.

Mini comb is perfect for separating and defining even the shortest hairs. Perfect for pairing with gel and styling products.

Perfect for styling and controlling all hair - including bangs, hairline, eyebrows, and eyelashes.